Reverse Polarity Switching DPDT Switch
Wiring and Using a DPDT switch - turning a Negative to Positive & Vice Versa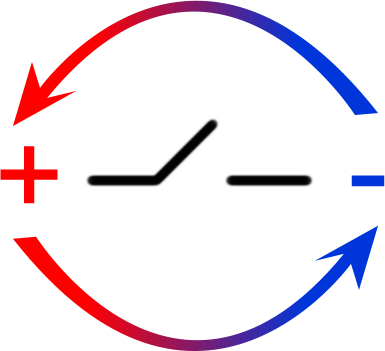 I recently posted a video of some homemade caterpillar tracks and I've had a few people ask how I was controlling the motors. It's a very simple electronic process involving switching polarity.
See the accompanying video here...
Reverse Polarity Switching - a clever sounding term for something that's really very simple.
Polarity refers to the direction of a magnetic or electrical field. If you look at a simple battery it's got two terminals – two ends metal ends.

The electrical field travels in a certain direction and it's this direction that determines which terminal is which. Thus each terminal of the battery is said to have a 'polarity' and this polarity is either positive or negative. This is fairly important information when you're plugging batteries into devices as the way electricity flows has a direct effect on electric items and the way they work.